Aluminum Cladding Panel Honeycomb Panel Heat Resistant External Curtain Wall
Product Detail
Product Tags
Curtain wall aluminum honeycomb panel is mainly used for building exterior decoration, the product selects high-quality imported raw materials, processing size is accurate. The surface adopts advanced pre-roller coating technology of fluorocarbon paint, which can keep color not faded for 30 years.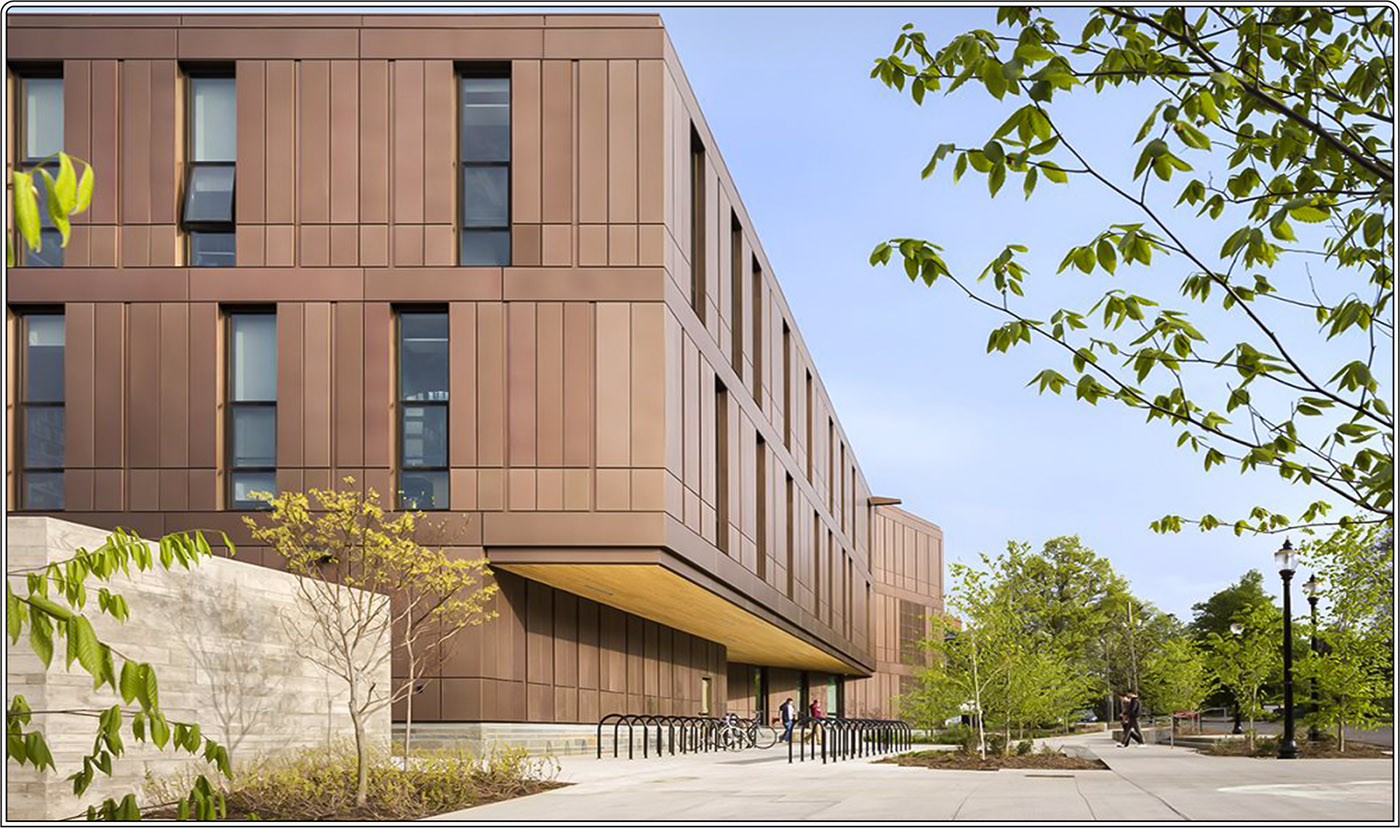 Our company adopts double combination polymer epoxy film and double combination epoxy resin, through fully closed dust-free operation, with automatic aluminum honeycomb plate composite production equipment in pressure and high temperature composite, so that aluminum honeycomb plate bonding more firmly, more bending resistance. It can be made according to the requirements of architectural design arc plate. folding board, and trapezoidal board and other types of heterosexual honeycomb board. All arc-shaped, L - shaped, U - shaped and other non - planar special-shaped plates are one-time molding through the mold. Only the same batch of roll coated aluminium coil shall be used for the same project. No color difference phenomenon. It's a kind of high quality, light, high strength, luxurious appearance of green environmental protection decorative materials.
Aluminum honeycomb panel features
Light specific gravity, high strength, high stiffness, stable structure, good wind pressure resistance. Aluminum honeycomb panel has been widely used in building exterior decoration, the amount of honeycomb sandwich panel with the same stiffness is only 1/5 of aluminum plate, 1/10 of steel plate. The total thickness is 15mm,  The panel is 1. 0mm, the bottom plate is 0.8mm honeycomb panel, the weight is only 6 kg per square meter. The honeycomb core which is connected with each other is like countless I-beams, and the core layer is distributed and fixed in the whole board surface, which is not easy to produce shear and can resist bending and compression. Its wind pressure resistance is much greater than aluminum composite plate and aluminum veneer, the size of honeycomb plate is very large, but also can achieve a very high flatness. Aluminum honeycomb panels achieve maximum strength and deflection with minimum weight. It is the incomparable characteristics of other materials and also the first choice of lightweight materials.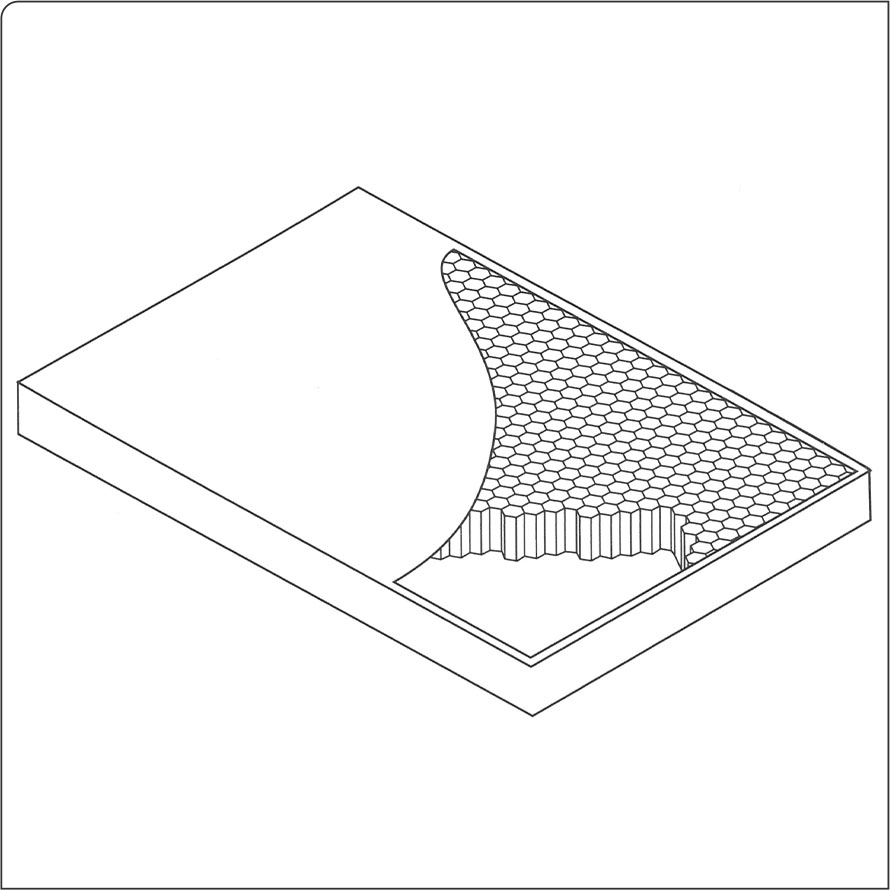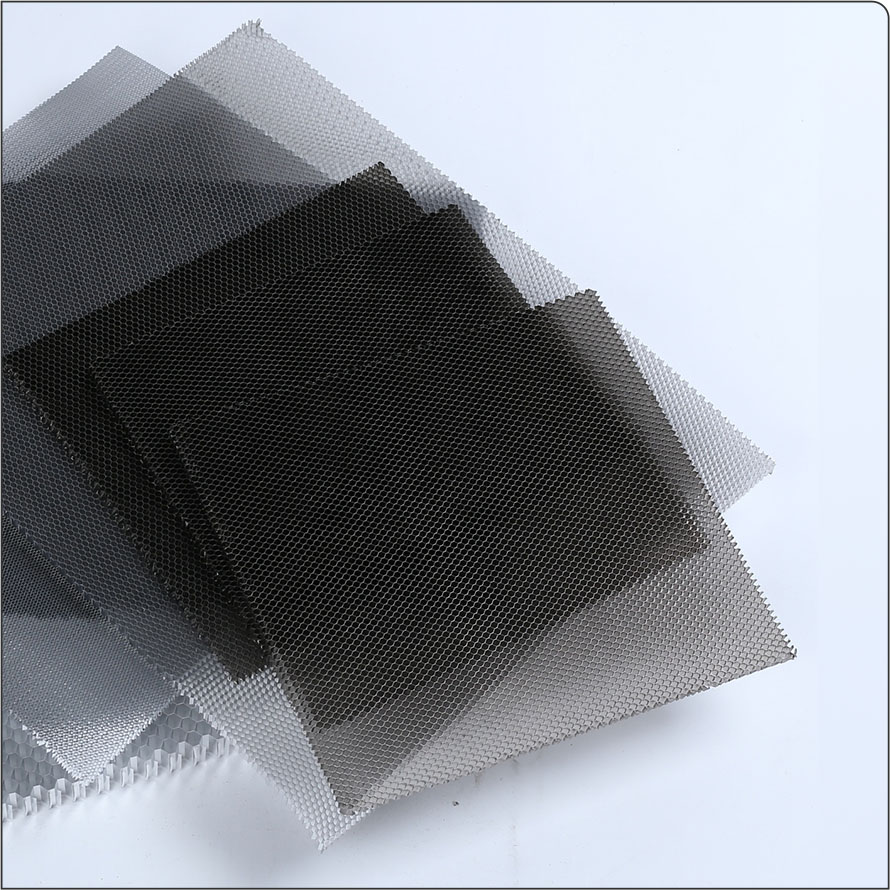 Outstanding functions of sound insulation, heat insulation, fire prevention and shockproof
The honeycomb core in the aluminum honeycomb composite plate is separated into many closed cells, preventing the air flow, so that the heat and sound wave are obstructed, and the noise reduction of the sound source from 1 00 to 3200HZ can reach 20-30dB. The thermal conductivity is 0.1040.130W, M. K, and the energy absorption capacity of aluminum honeycomb panel is 150-3500kJ /M, which is an ideal energy saving material. In case of heavy rain, the rain hit the aluminum veneer or aluminum composite plate surface, the noise is particularly large, while the honeycomb plate avoid this situation
Aluminum panel mainly selects high-quality 3003H24 alloy aluminum plate or 5052AH14 high manganese alloy aluminum plate as the base material thickness of 0.8-1.5mm fluorocarbon roller coating plate.
Aluminum base plate:

Adhesive: 

Thickness of base plate is 0.5-1.0mm.

Using a two-component epoxy film and a two-component modified epoxy resin.

Aluminum honeycomb:

The core material is hexagonal 3003H9 aluminum honeycomb core, aluminum foil thickness 0.06mm, side length 6mm

Material

Al 3003H18 /5052H18

Foil thickness(mm)

0.02, 0.03, 0.04, 0.05, 0.06, 0.07, 0.08, 0.09, 0.1

Standard

HB5443-90

Temperature range applied

-55~175°C in long term

Thickness tolerance

±0.2mm

Cellsize tolerance

within ±10%

Density tolerance

within ±10%

Certificate

Rohs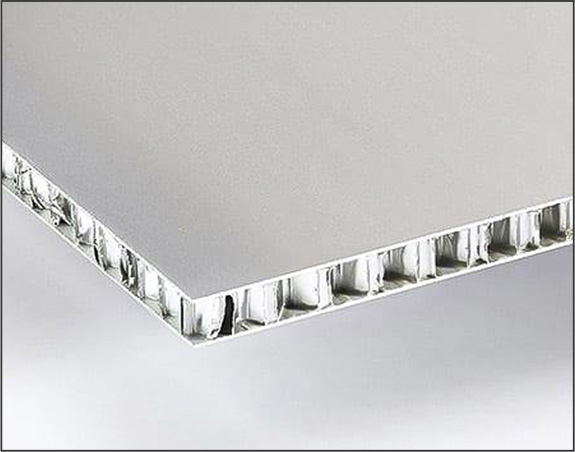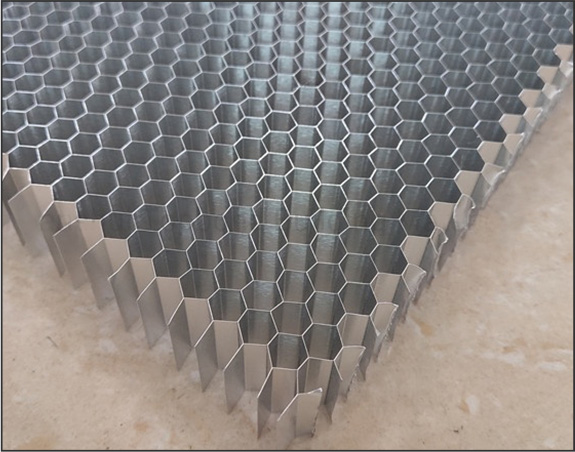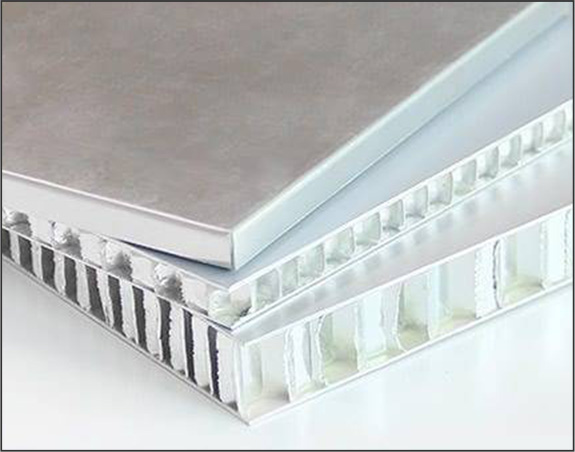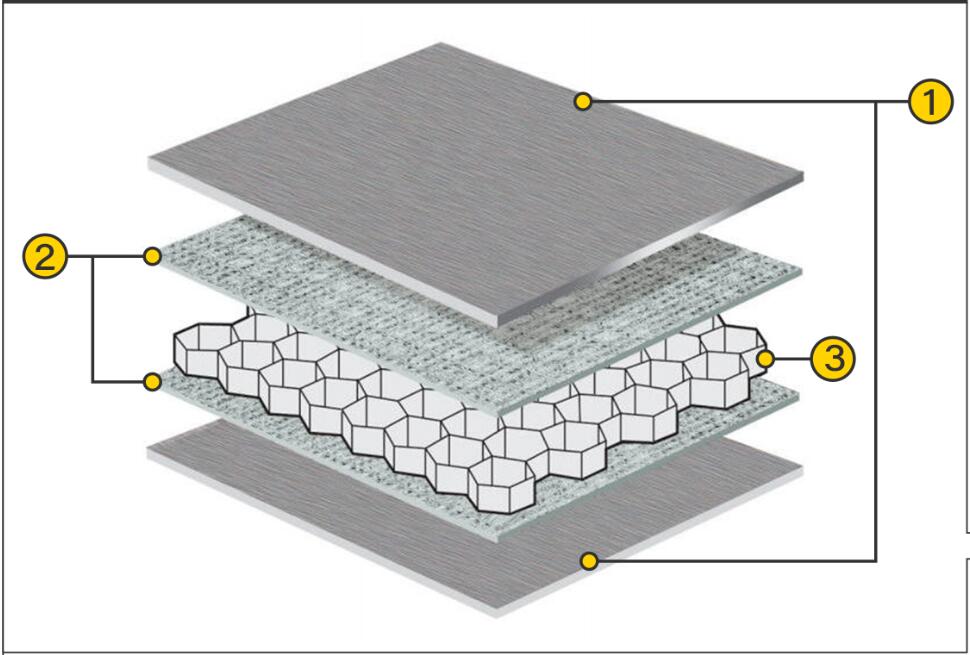 Sandwich construction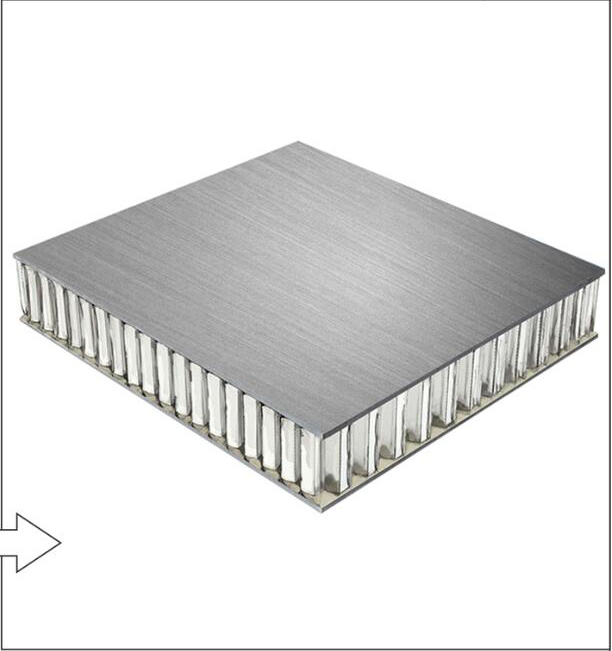 Favricated sandwich panel
| | | | | | |
| --- | --- | --- | --- | --- | --- |
| 1 | Face sheet | 2 | Adhesive  | 3 | Honeycomb |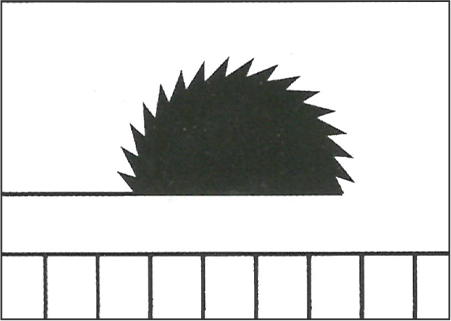 01.Cutting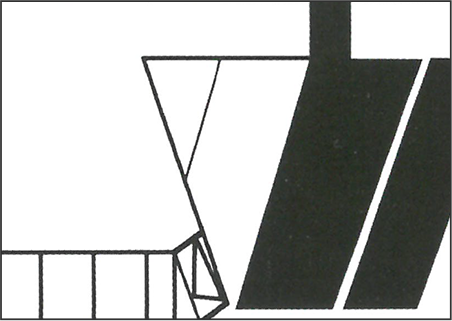 02.Notching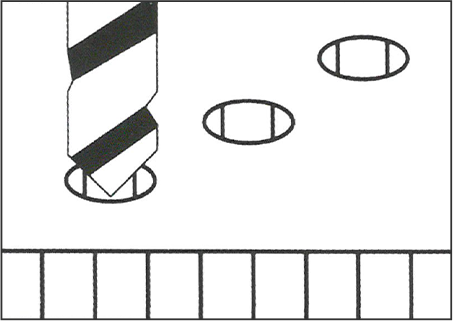 03.Drilling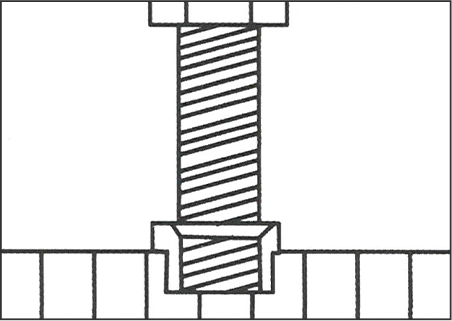 04.Bolting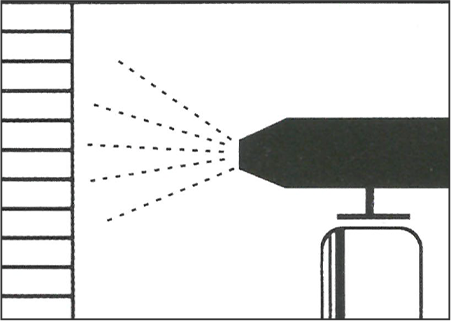 05.Spraying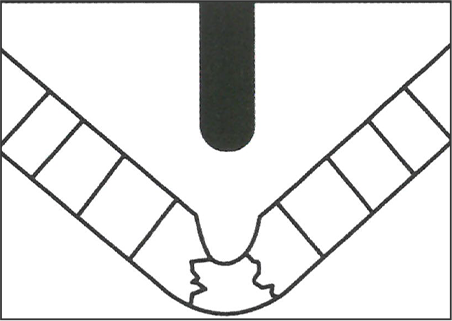 06.Rolling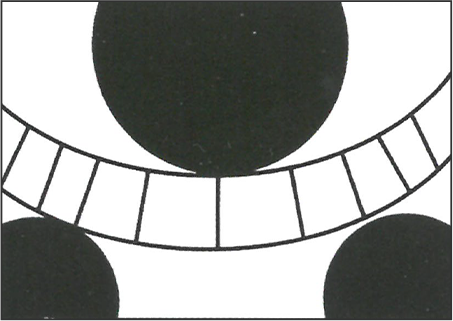 07.Benfing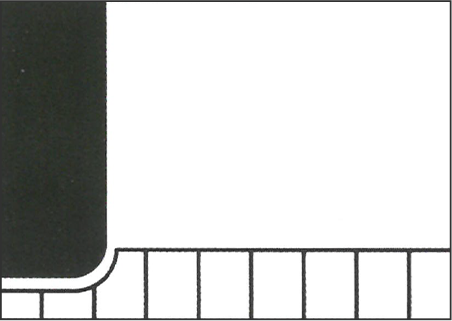 08.Punch forming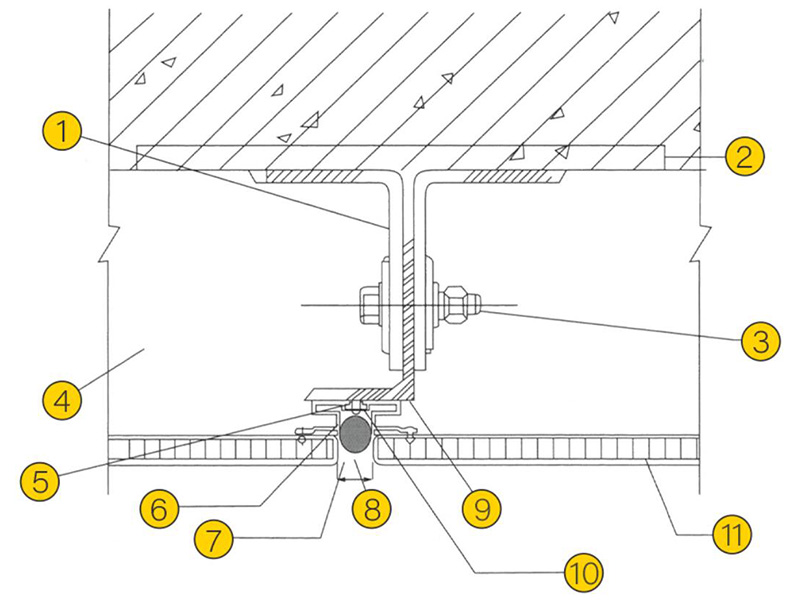 Aluminum honeycomb Panel node graph 1
1.Zinc-plate connecting fittings
2.Reserve
3.M10 Zinc-plating threa
4.Zinc-plate horn steel L50X5
5.Pressure mass
6.Prpfile
7.Climate-bearable sealant
8.Foam stick
9.Zinc-plate horn steel L75X50X5
10.Machine screw
11.Aluminum honeycomb planking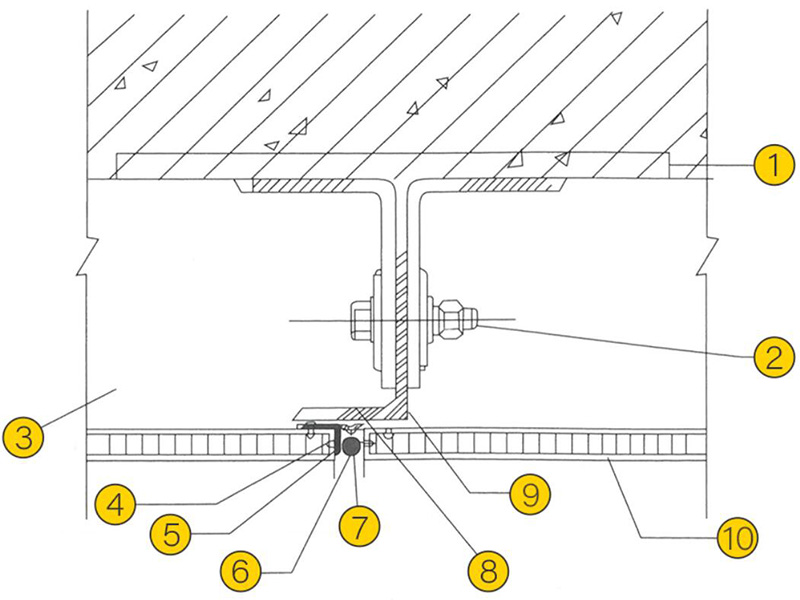 Aluminum honeycomb Panel node graph 2
1.Reserve
2.M10 Zinc-plating threa
3.Zinc-plate horn steel L50X5
4.Pull-rivet
5.Prpfile
6.Climate-bearable sealant
7.Foam stick
8.Machine screw
9.Zinc-plate horn steel L75X50X5
10.Aluminum honeycomb planking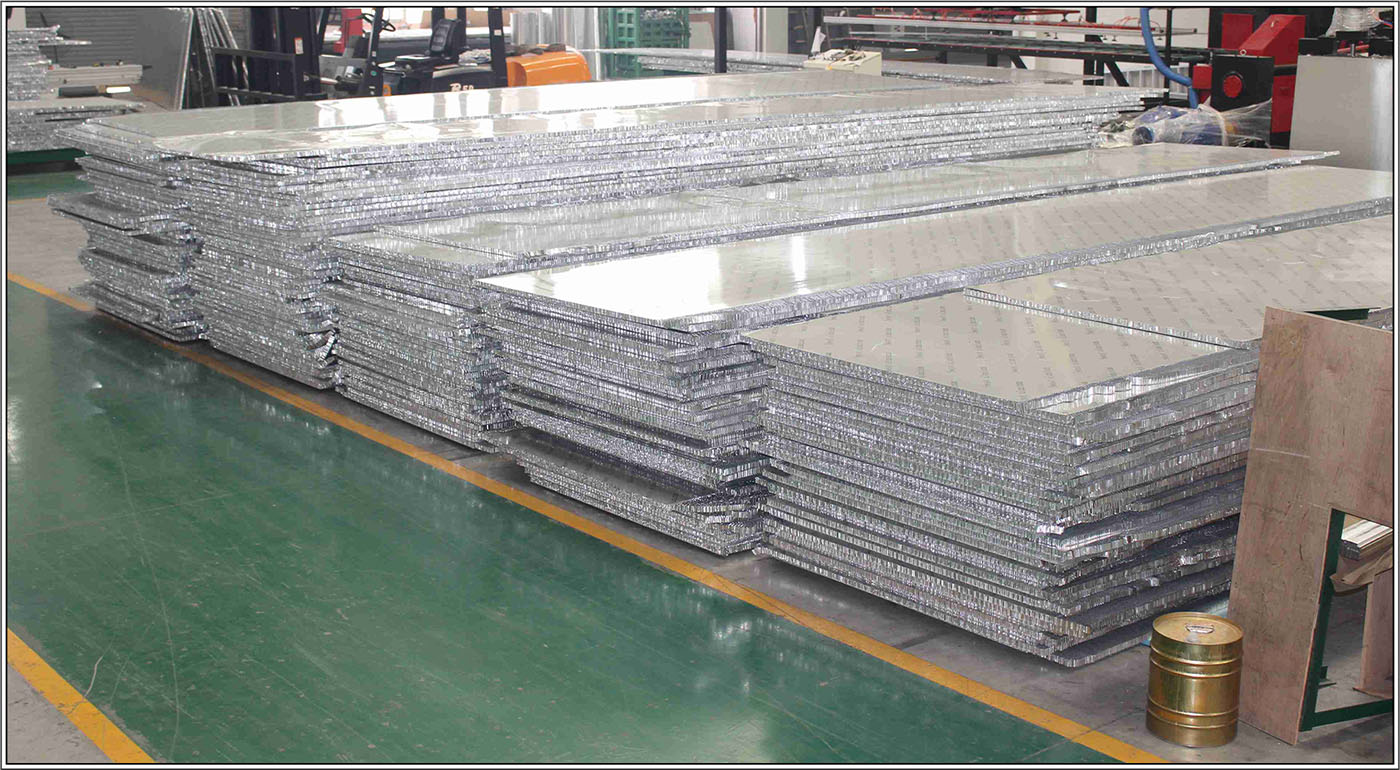 Architectural Decorations
Color coated aluminum honeycomb panel, Anodized aluminum honeycomb panel, Zinc honeycomb composite panel
Due to the features of light weight, high strength, fire resistance, sound& heat insulation, recyclable and other outstanding performance in the construction industry, aluminum honeycomb panel has been widely used in the airport, railway stations, shopping malls, high-rise buildings and other high-end constructions.
At the same time, in the assembly-building industry, the future aluminum honeycomb panel will play an important role.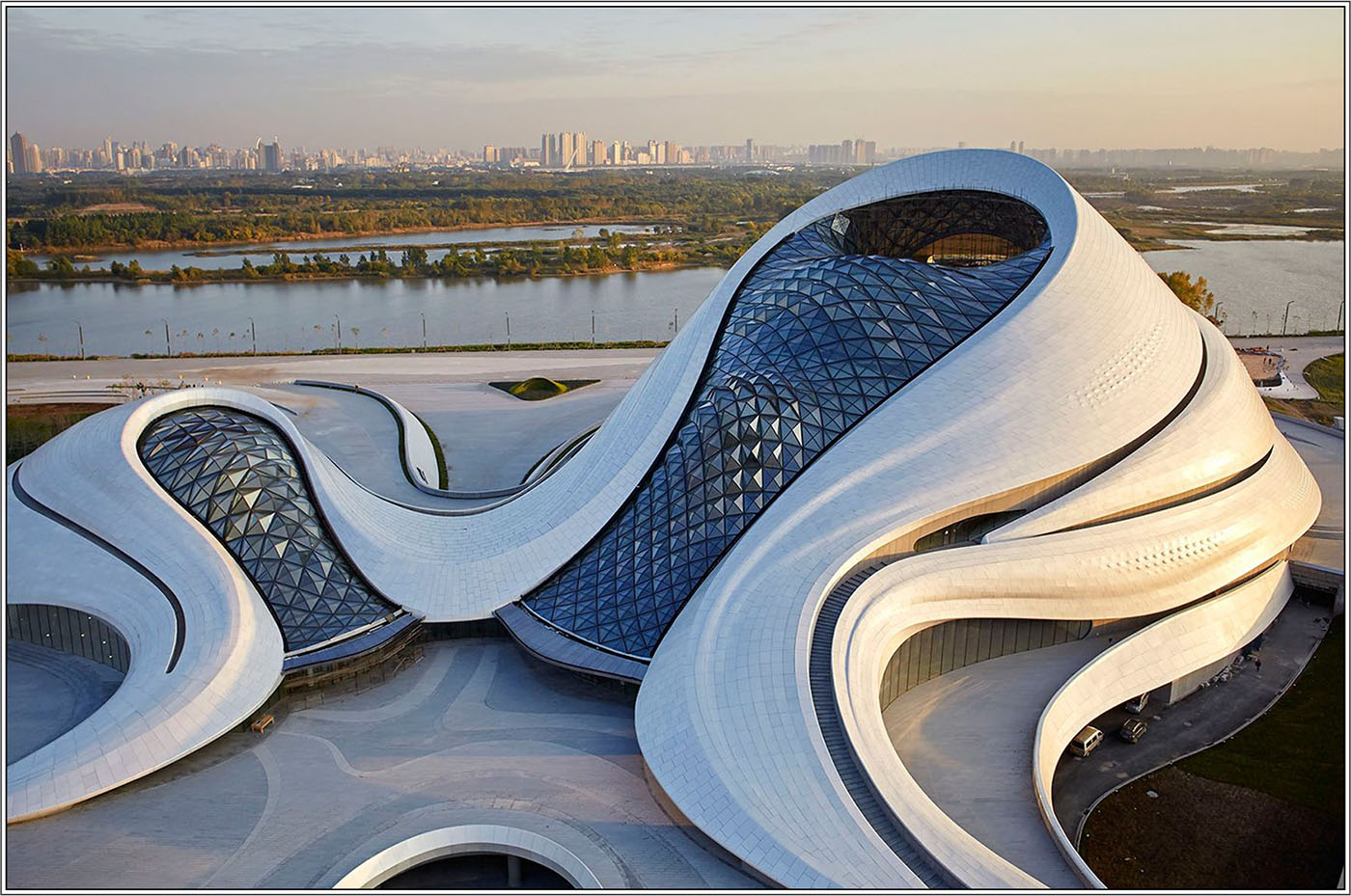 Curved aluminum honeycomb panel, mirror finish aluminum honeycomb panels
Solar energy, as a clean new energy, is the focus of the development of China's seven new industries. Due to its light weight, high strength, excellent bending stiffness, high surface flatness, high temperature stability, aluminum honeycomb panel in the field of solar energy is playing an increasing role. Especially in the new solar energy products. aluminum honeycomb panel become one of indispensable materials as it is easy to shape but not easily deformed, and it  not only can be made into flat panel, but also can be made into a hyperbolic, simple curved panel.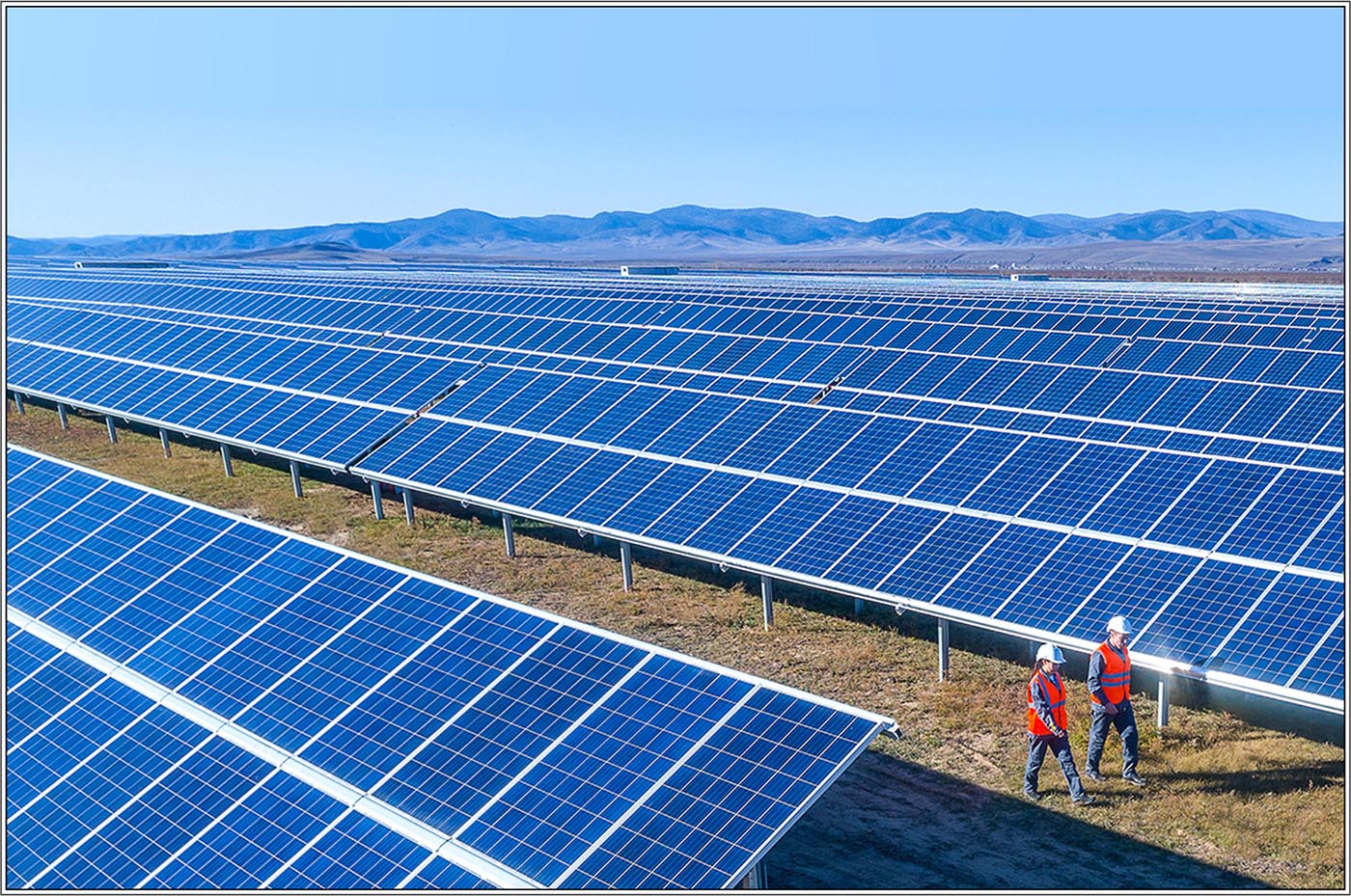 Mill finished aluminum honeycomb panel, welded aluminum honeycomb box
In Petrochemical industry, aluminum honeycomb panel, mainly as the floating roof, is used in the large oil tanks. Because of the advantages of safe, stable, easy installation, fully contact, high sealing efficiency, energy saving and environmental protection, petrochemical enterprises in the world prefer to adopt aluminum honeycomb panel as inner floating roof of the oil tank.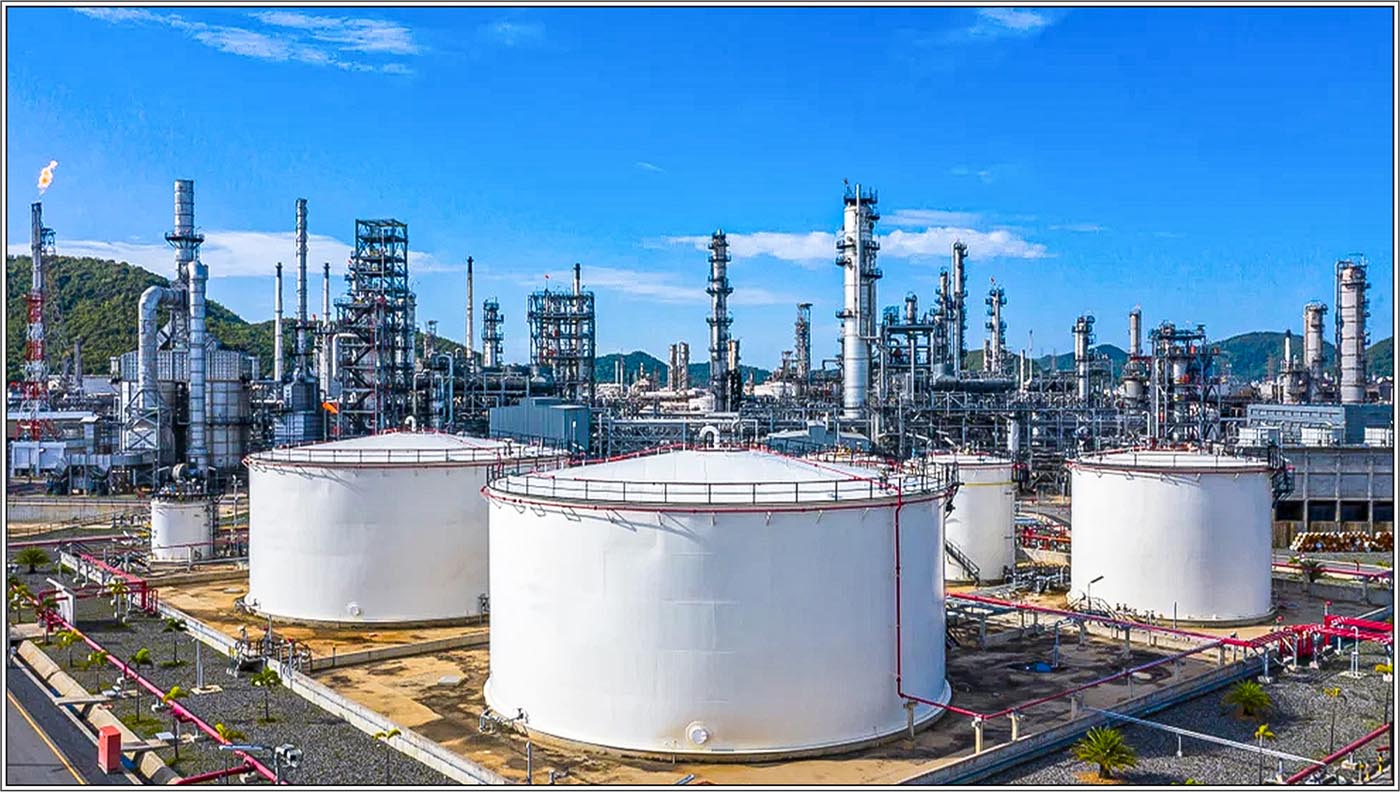 Color painted aluminum honeycomb panel, stainless steel honeycomb composite panel
Aluminum honeycomb panels, as an important light weight materials, have been applied in train for long time. Its use is quite extensive. Aluminum honeycomb panel  can be created a complex shape and its manufacturing tolerances and appearance quality can meet the requirements. Now, aluminum honeycomb panel is not only applied for partition, door ,ceiling wall inside the train, but also used for luggage rack.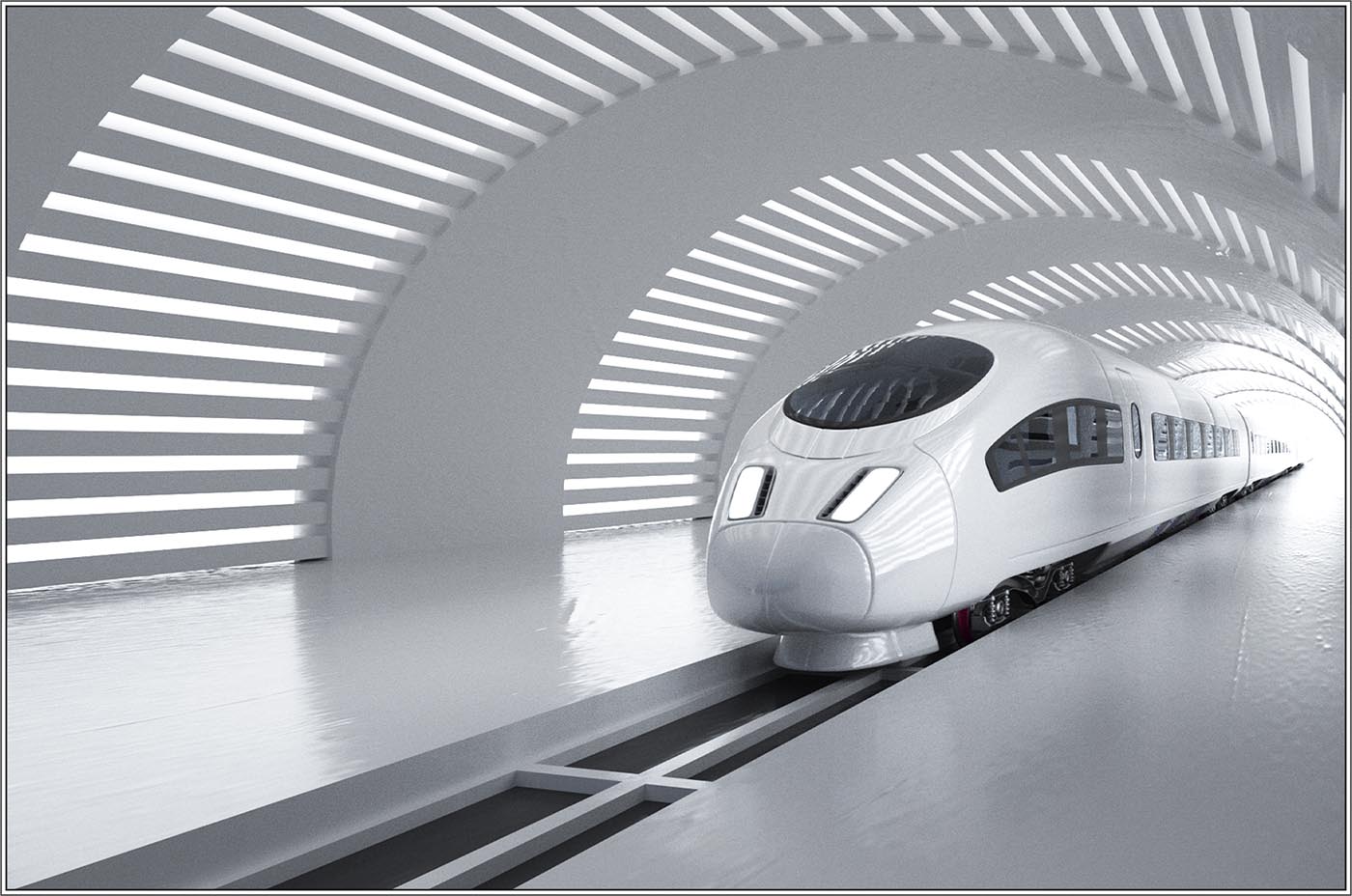 HPL honeycomb composite panels, color coated aluminum honeycomb panel, stone honeycomb composite panel, porcelain honeycomb composite panels
The shipbuilding industry is constantly seeking the use of new technologies for products and solutions that achieve a greater degree of efficiency in the manufacturing process and improve business productivity.
Cruise ships, large yachts, patrol boats and even offshore platforms have introduced aluminum totally or partially in their designs. In particular, high-speed vessels for the transport of passengers continuously search how to increase speed so that employ materials based on different aluminum alloys.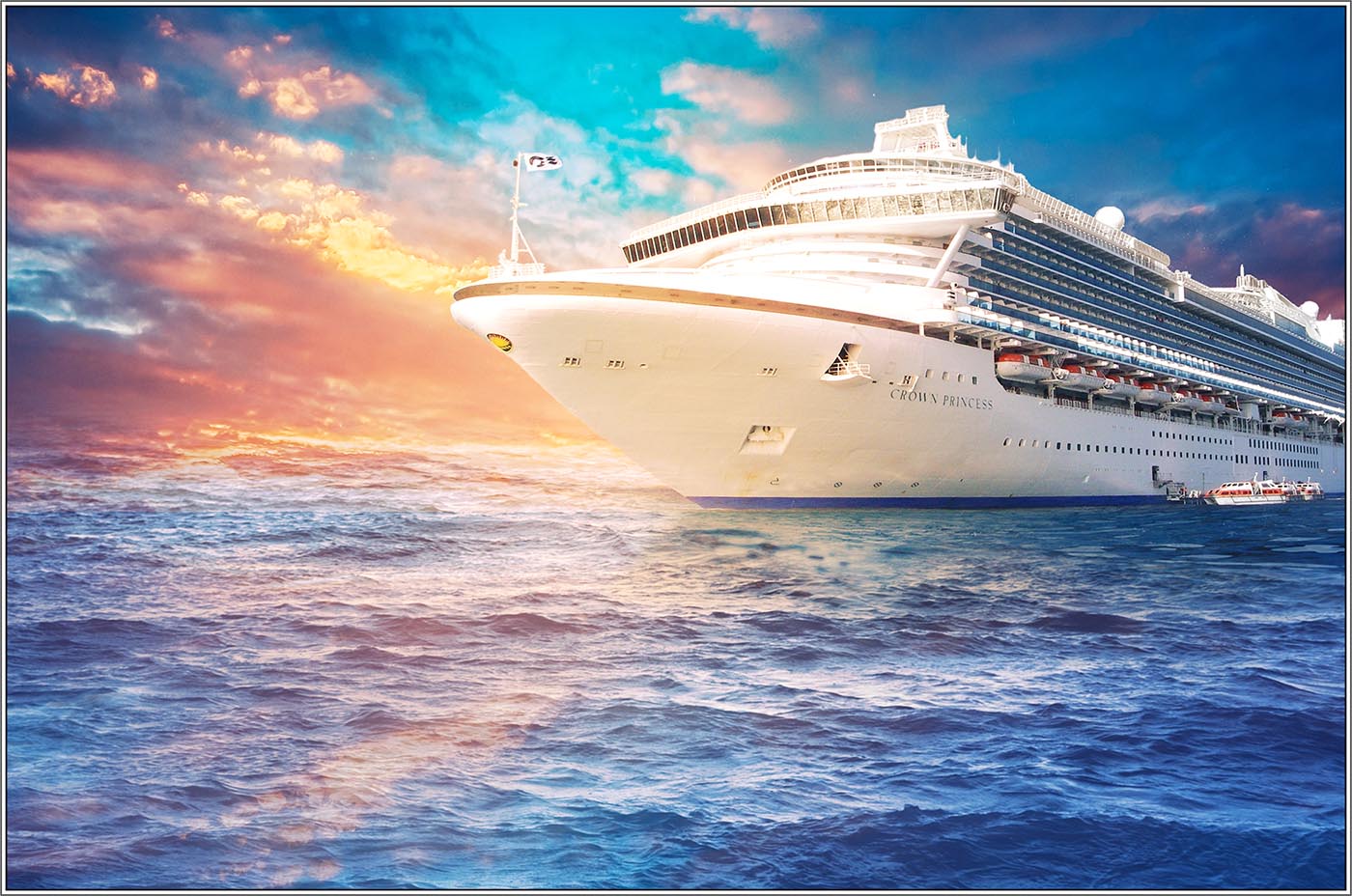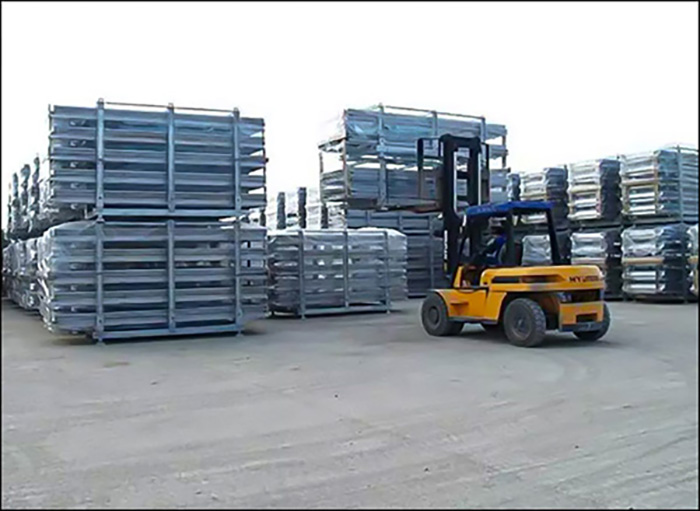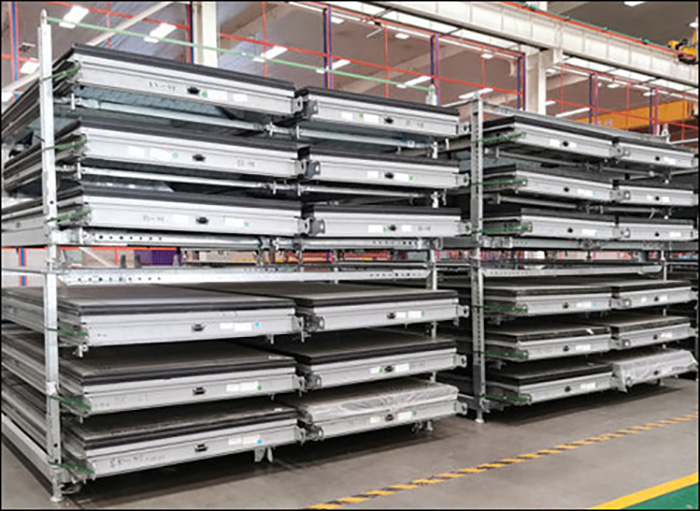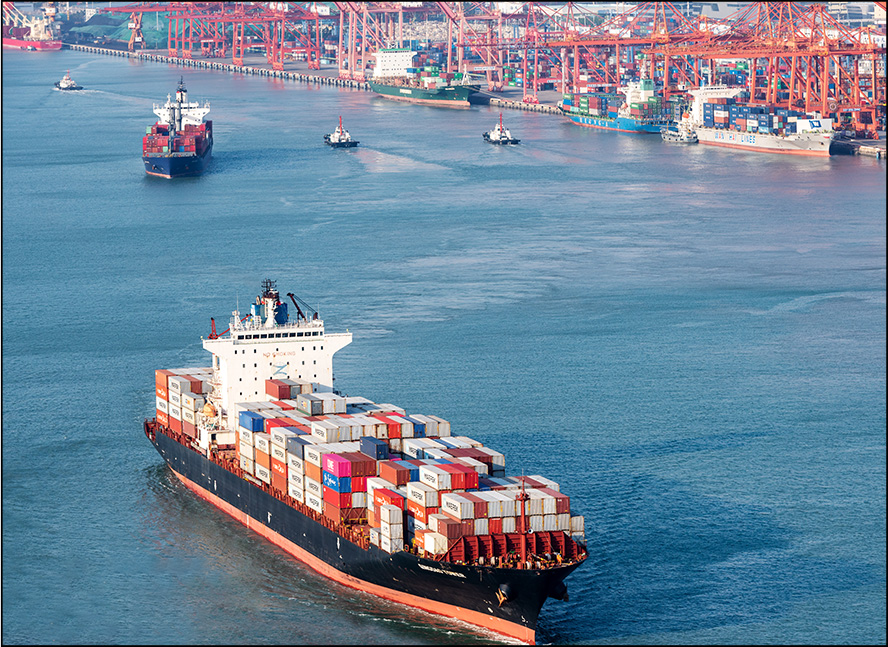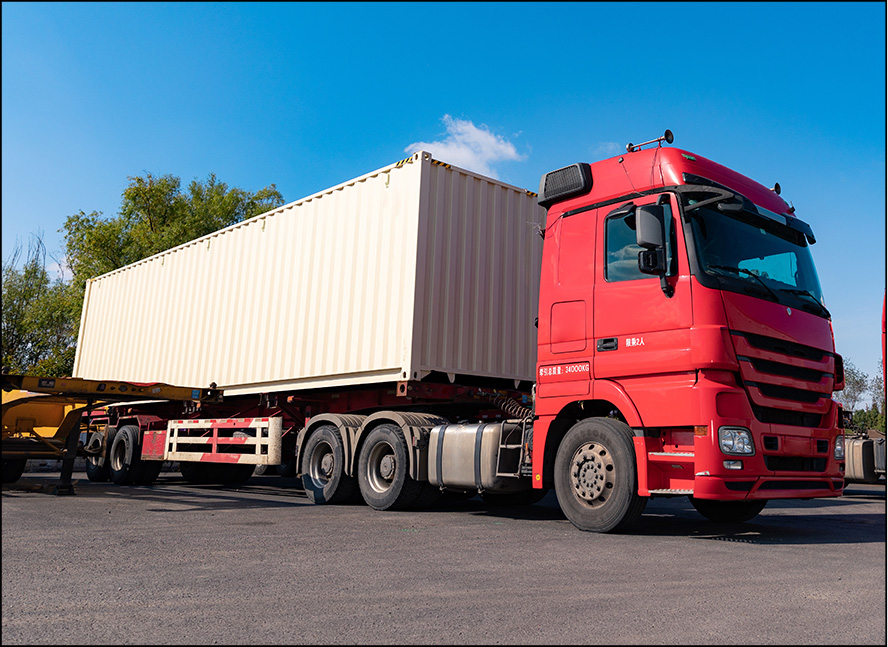 We design complex industrial buildings for clients using AutoCAD, PKPM, MTS, 3D3S, Tarch, Tekla Structures(Xsteel)and etc.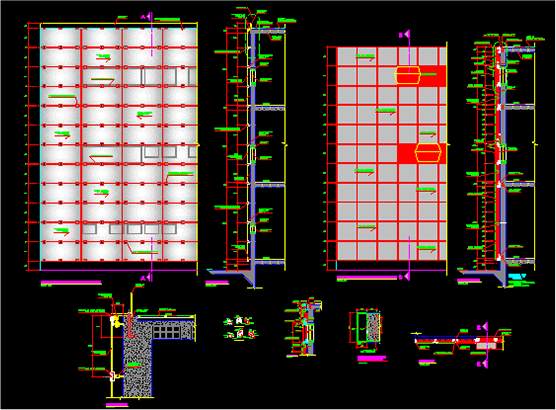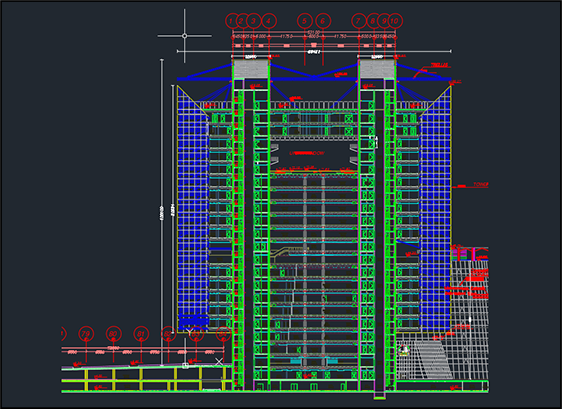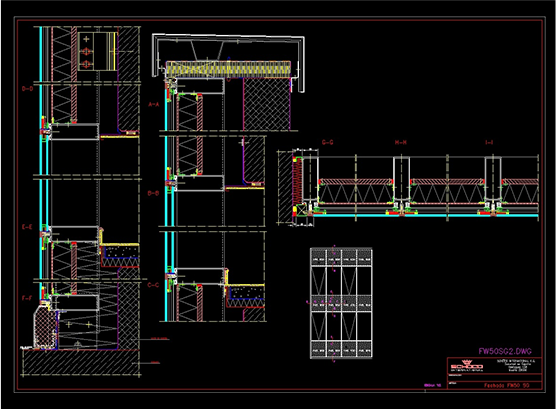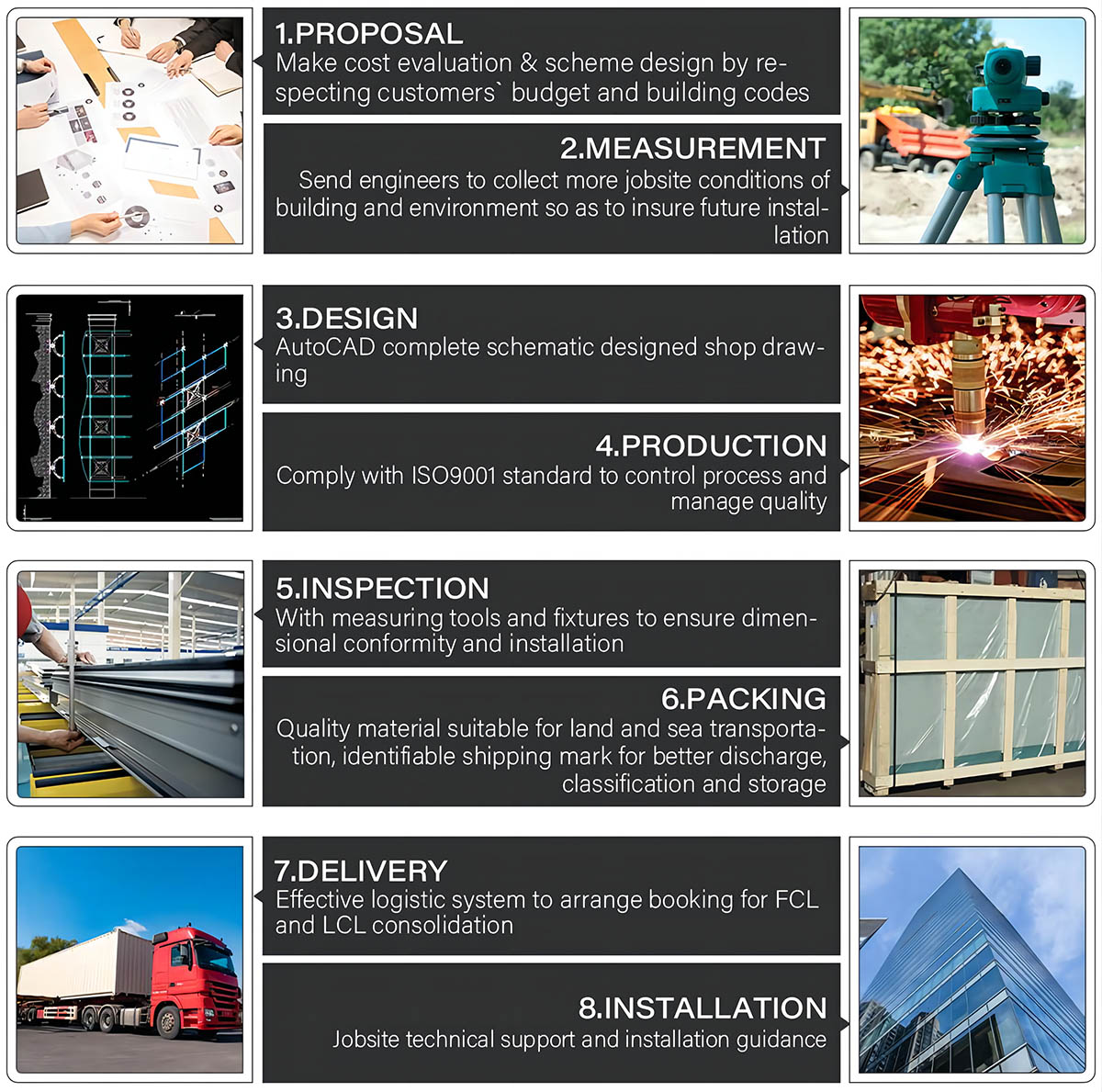 Production Workshop Overview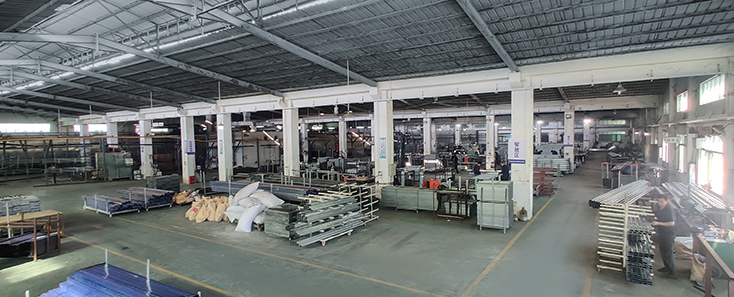 Iron Workshop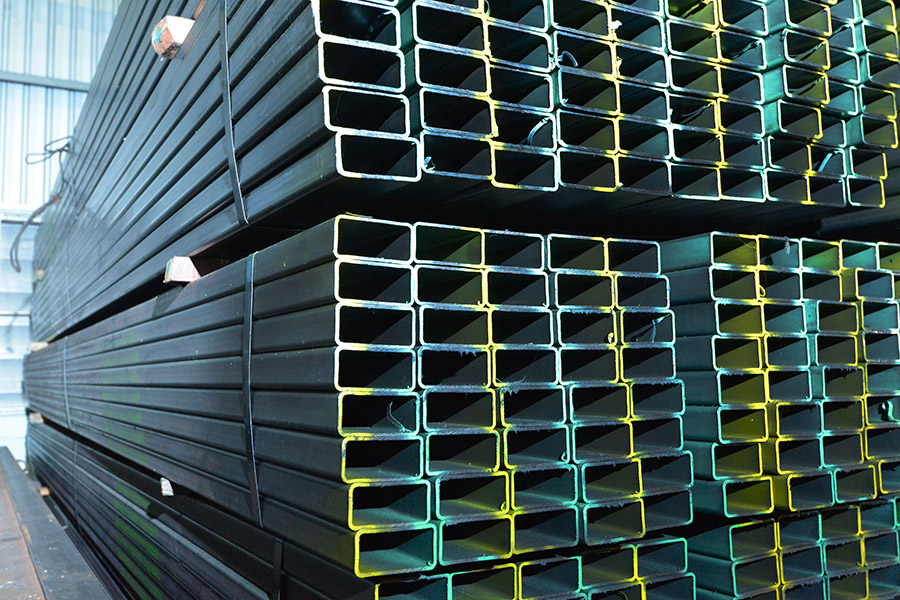 Raw Material Zone 1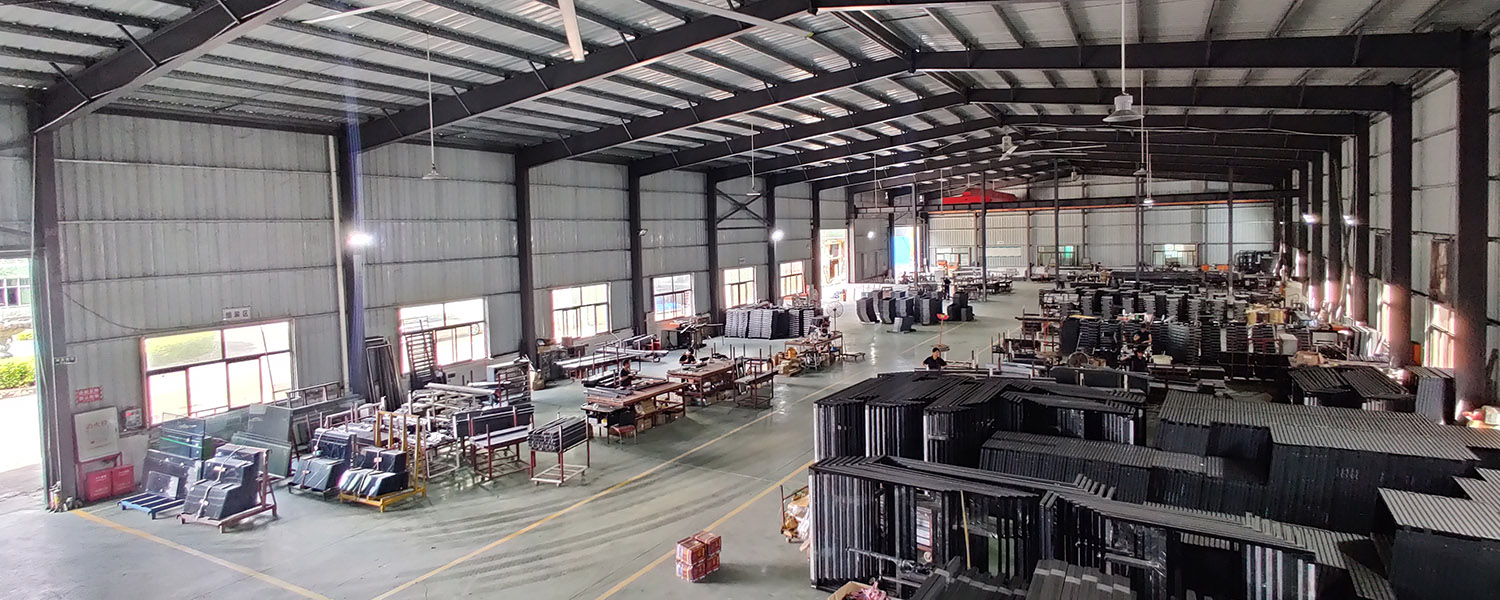 Aluminum alloy workshop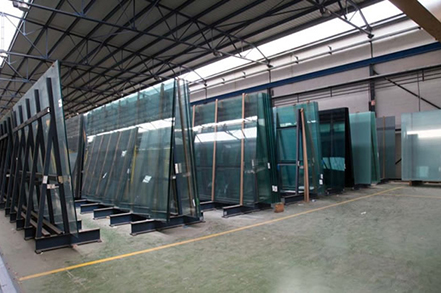 Raw Material Zone 2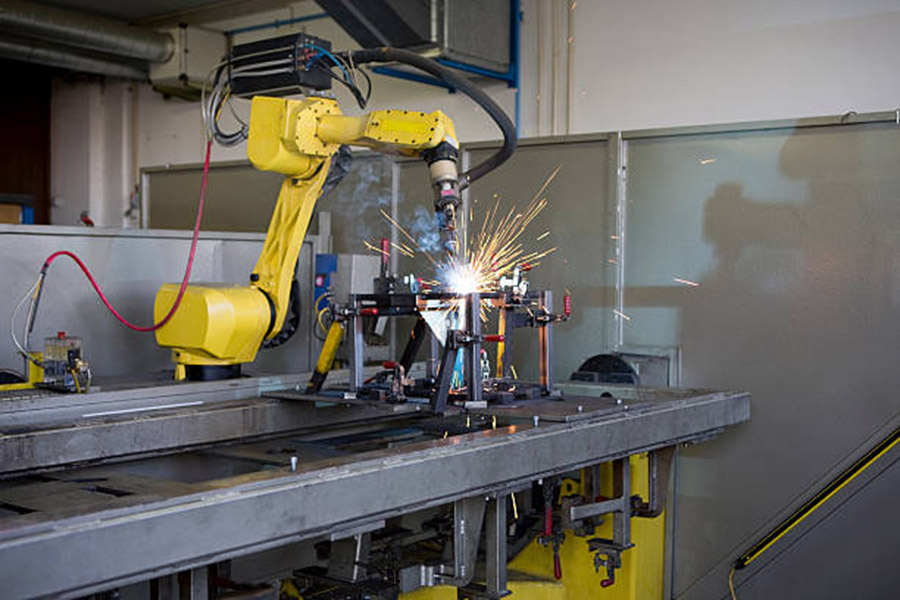 Robotic welding machine installed in new factory.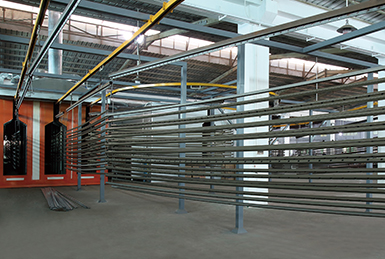 Automatic Spraying Area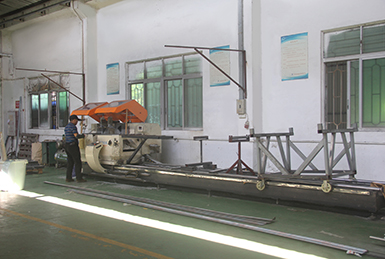 Multiple cutting machines
Our Services & Strength
Comprehensive manufacturer that provides doors and windows, glass facade system, railings as well as steel structure.
35,000 square meters and owned 400 employees & experienced engineering team.
Large automatic hardware surface treatment production line, including automatic degreasing, rust removal, spraying and the whole line is 450 meters long
One stop service, proposal→site measurement→design→production→installation
ISO, CE&SGS qualification certificates
Cooperated clients: China's TOP10 real estate development companies such as Country Garden, Sunac, Agile Property.,etc.
The monthly production value is over 4 million US dollars.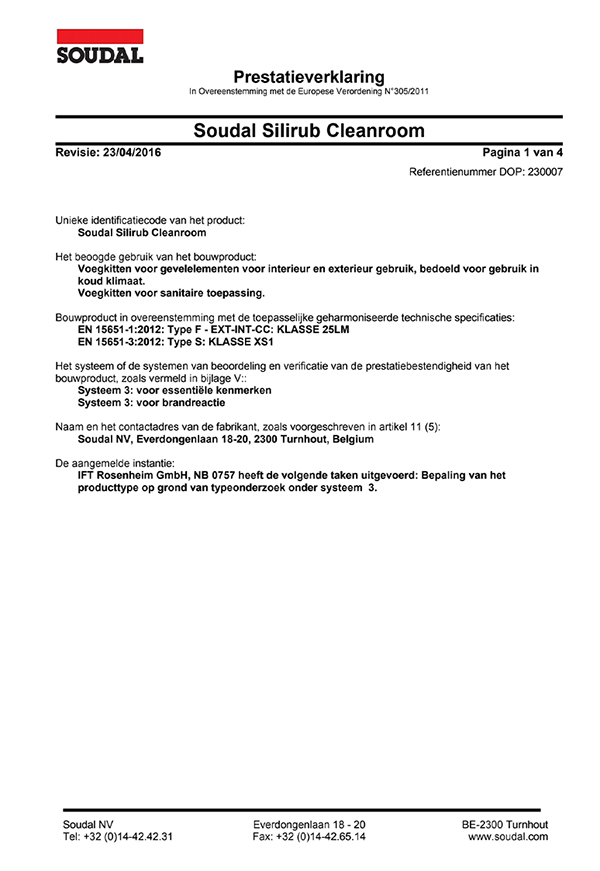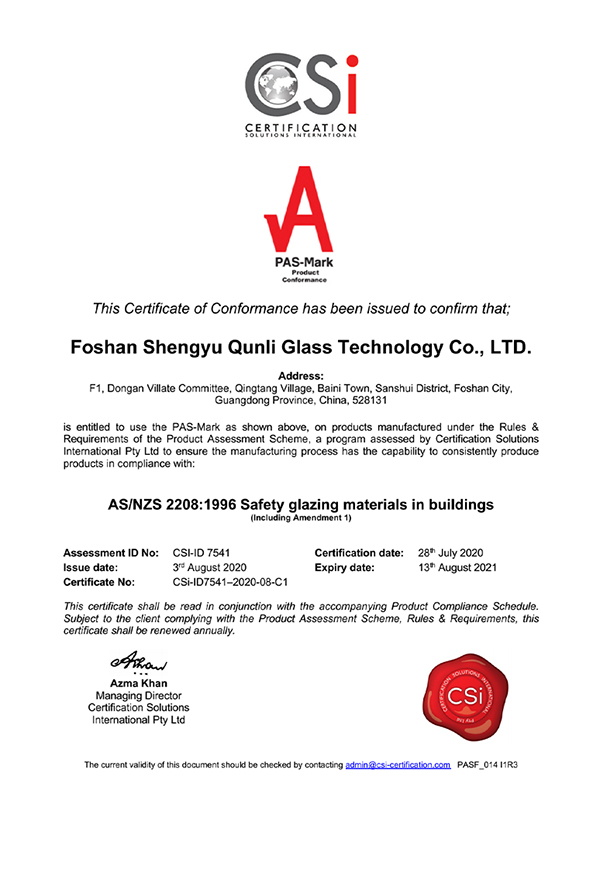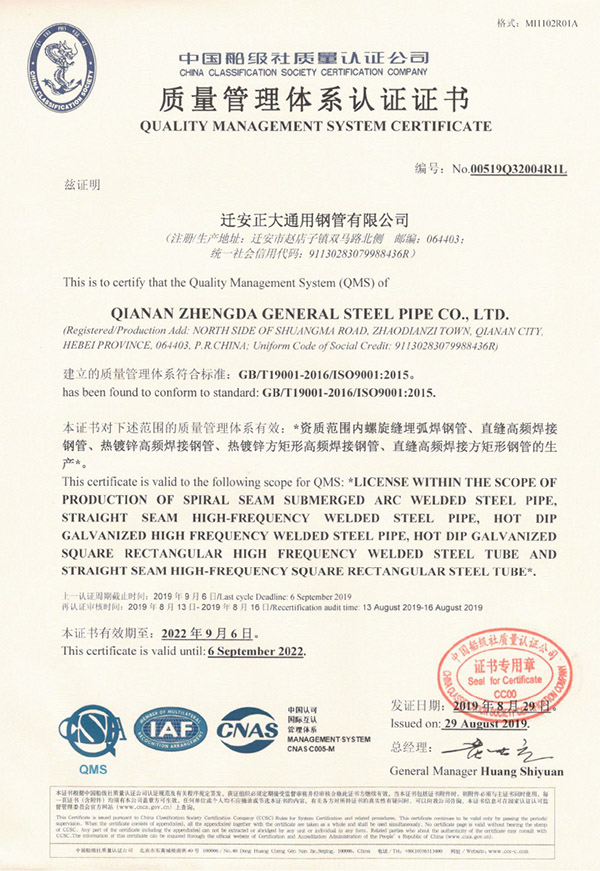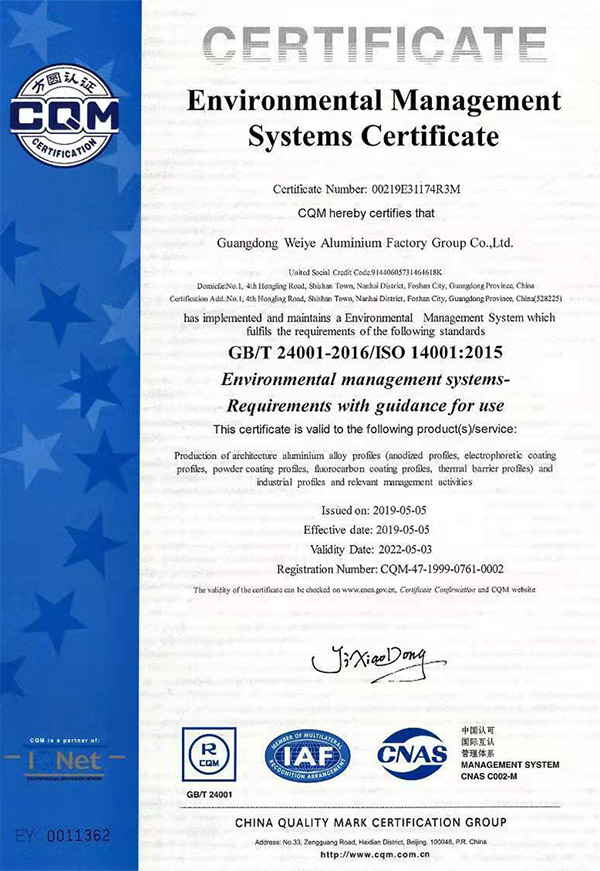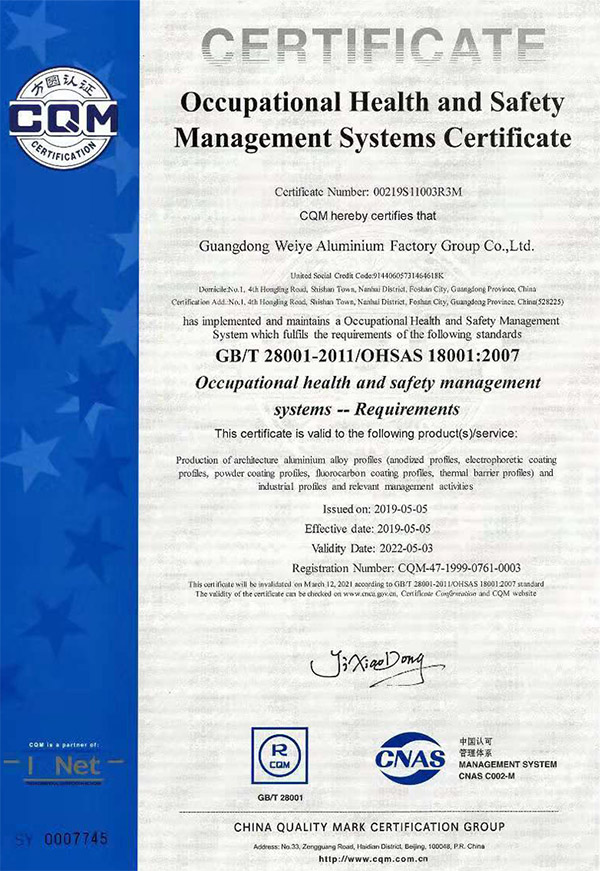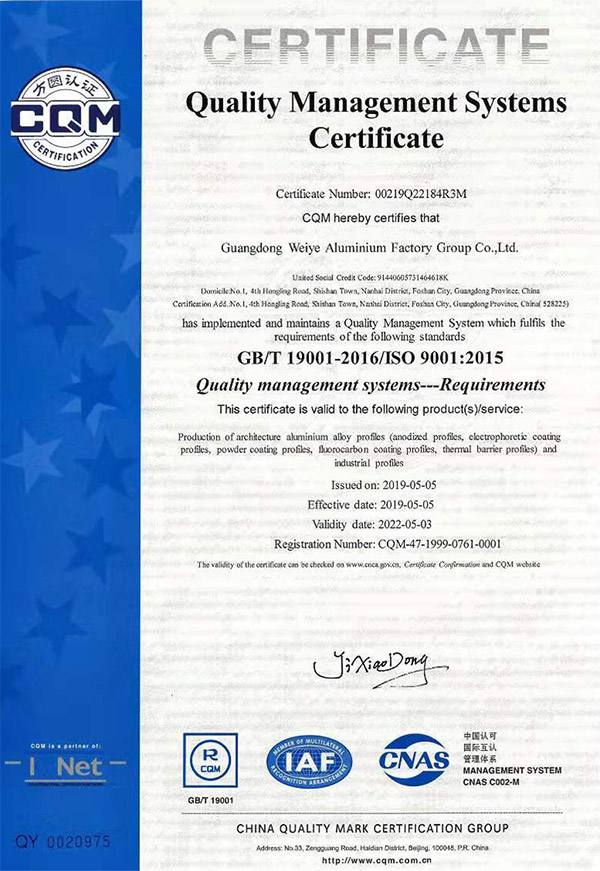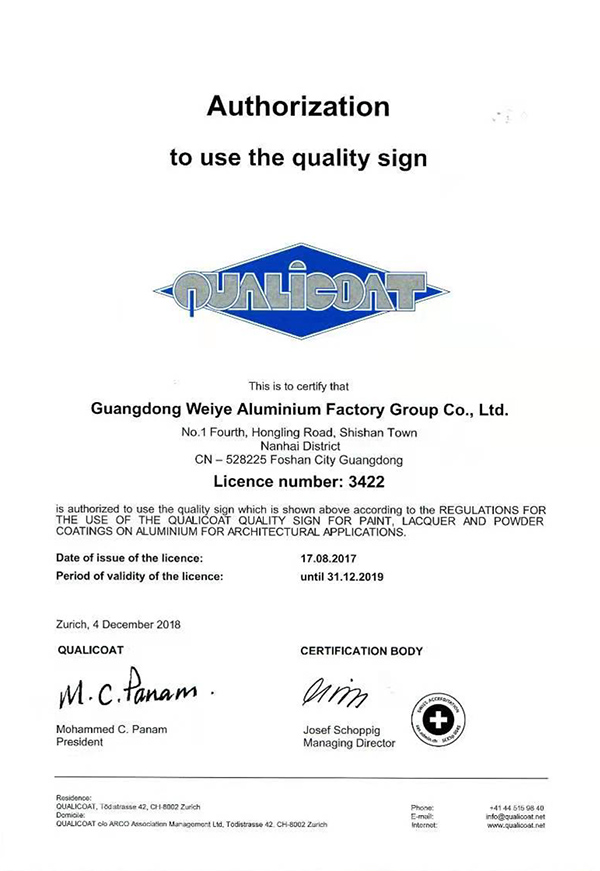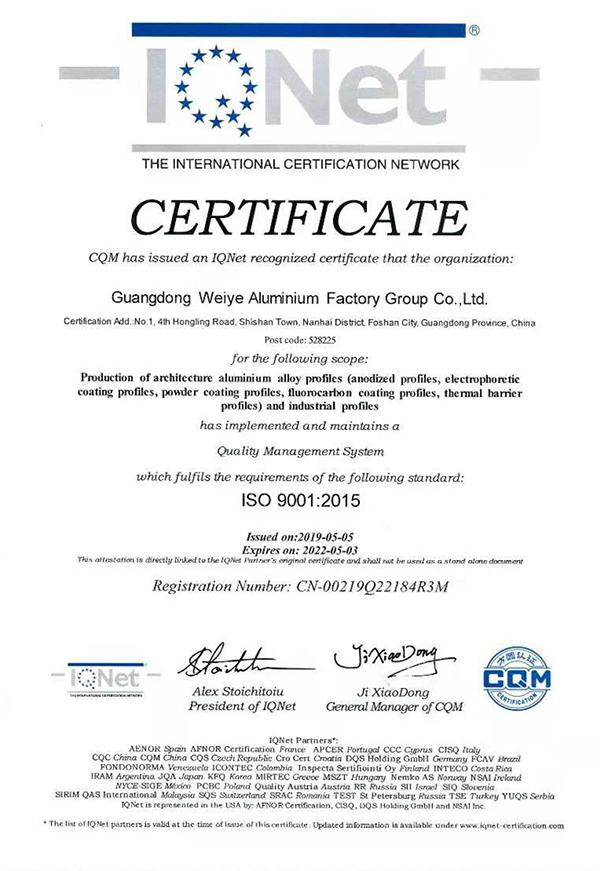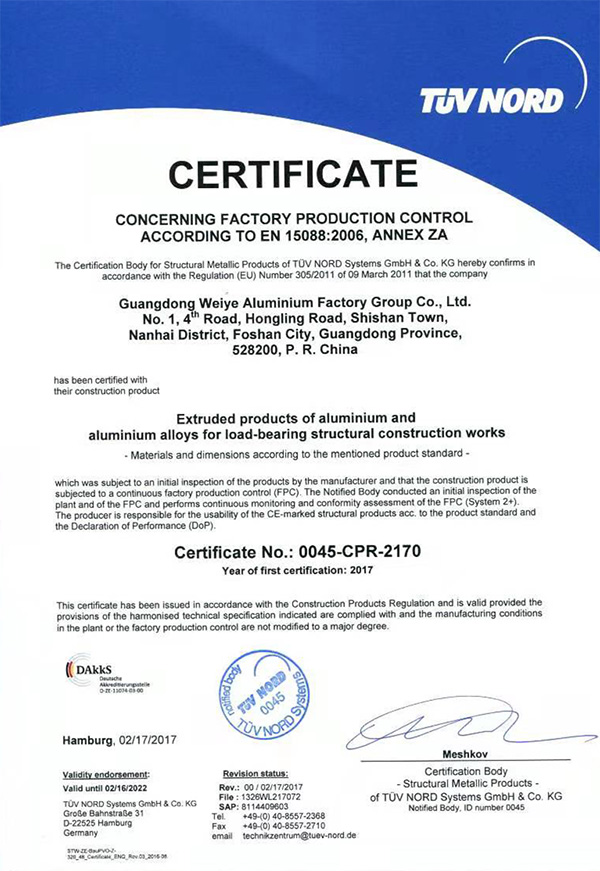 1Q: What is your Leading Time?
Approximately 30-45 working days after confirmed the drawings and down payment as well as it depends on the varieties of structure (color, surface treatment ,special requires).
2Q: What is your MOQ?
To be negotiated,Usually not regulated strictly when the slack seasons.
3Q: Do you accept customized design and size?
Absolutely. All series of Deshion products are highly customized goods/system.
4Q: What are your payment terms?
By T/T (Telegraphic Transfer), 30% down payment before production and 70% balance upon production completion.
5Q: Installation service for the big project?
There are 2 options for our customers :
1:Installation guidance:$3500 per month for one engineer,excluding the Visa cost.round trip ticket,food&accommodation,local insurance.if crossed the timeline,it will charge $150 per day.
2:We are in charge of the installation process.that would be additional cost.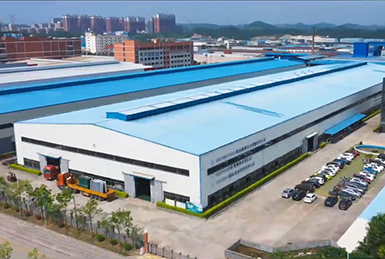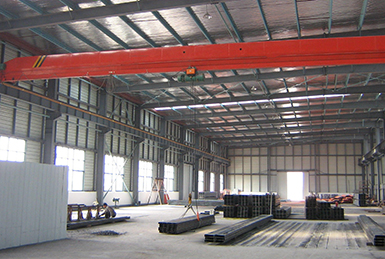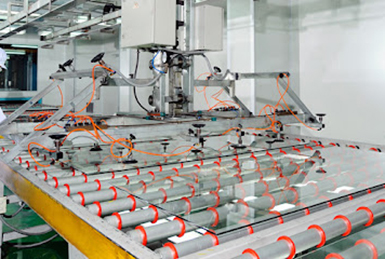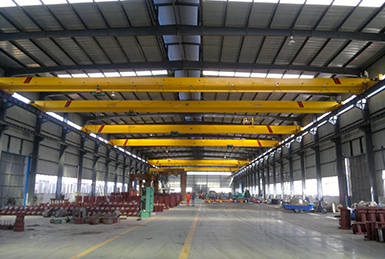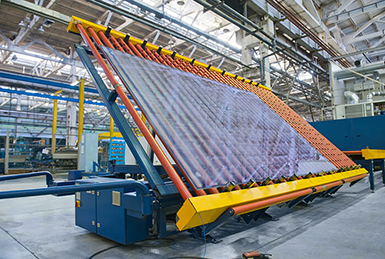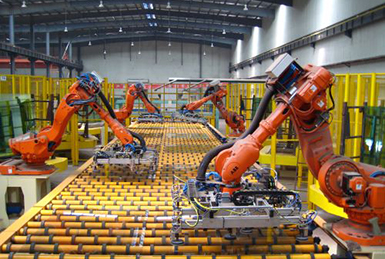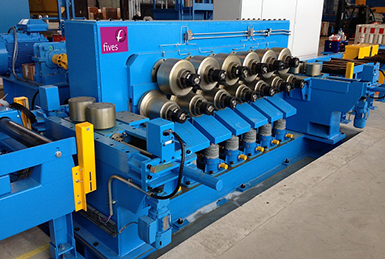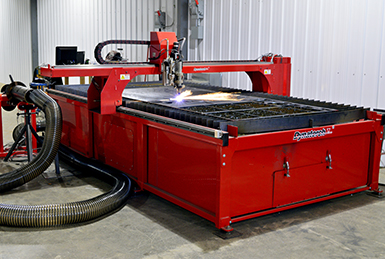 ---
---